SCRAPBOOKING PAGE LAYOUTS


These scrapbooking page layouts are all about children - mostly mine but some other people's kids have crept in there too. And I give them a hearty welcome. Let's see what I can show you.............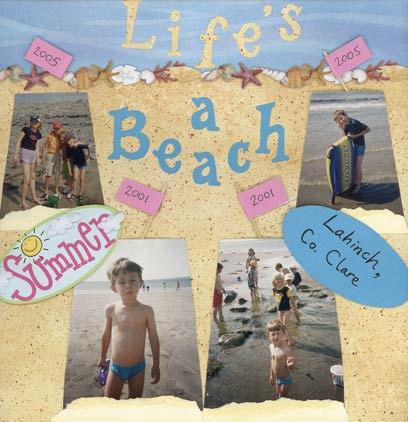 Boy, I gotta tell you. If you want some sunny shots on a beach in Ireland, you have to work smart! The west of Irelnad is a fab place to visit but your scrapbooking layouts may not often feature a beach!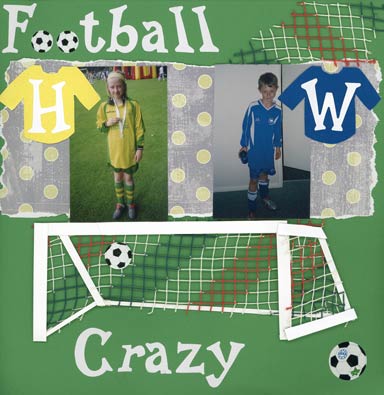 This soccer or 'football' (as we call it in England!) layout features my kids in their respective kits. My daughter has since moved on to other pastimes though my son's passion remains unabated. He'll be glued to the World Cup - especially when England play the USA in our first game!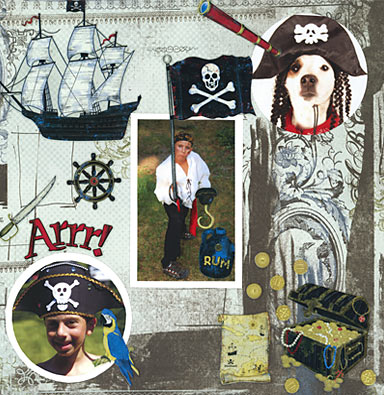 Had to borrow someone else's kids for this one. Hey, I put them back afterwards. I'm not a pirate! (It's not my dog either. I'm a 'cat man'). One thing you might well want to think about is drawing out a scrapbook sketch template before you start your layout. It saves time, stops you changing your mind half way through, and makes the end result better too. You can see a good example here of how a layout can be born from a sketch drawing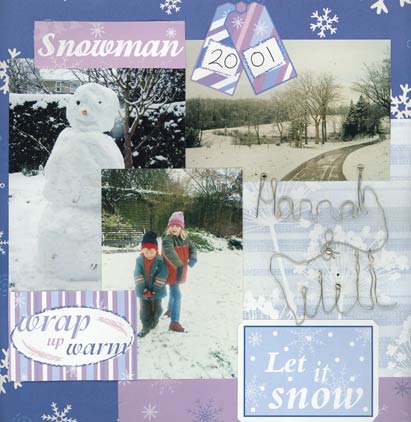 Enjoyed making this one. This was the first time I experimented with 'wire journaling'. It should be safe as long as I don't connect it to the mains.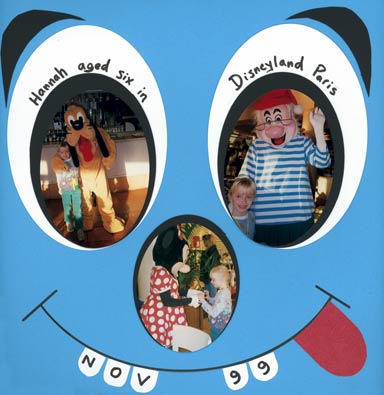 This is a bit of a flight of fancy. But I've become fond if it - even if I wish the photos were better. Scrapbooking page layouts with poor photos does make it harder. Still - I made it a smiley face, not a grumpy one!

I hope scrapbooking is still bringing a smile to your face too.



To return from Scrapbooking Page Layouts to the Home Page