BABY SCRAPBOOK LAYOUTS
I've put some of my baby scrapbook layouts on this page as a mini-gallery of my mini-people. Baby layouts are very satisfying to create, with only one drawback; the star of the layout is unlikely to give us any reaction. Not for a while anyhow!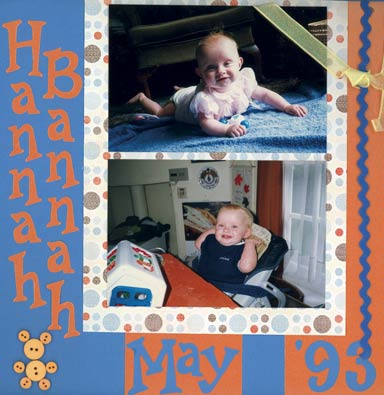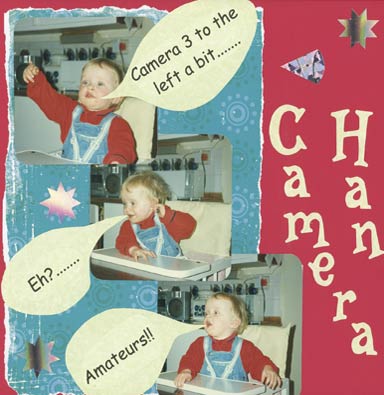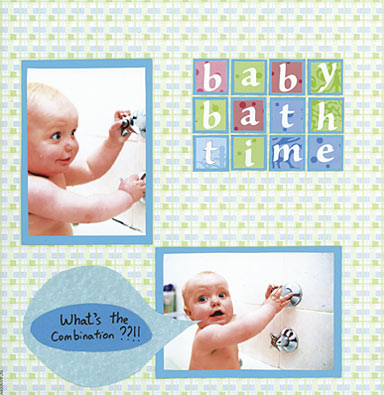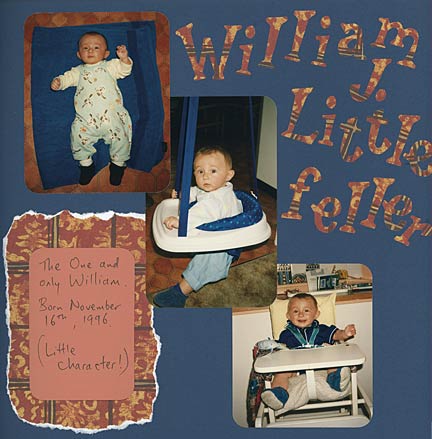 TIME WAITS FOR NO MAN OR WOMAN

I always find it amazing how totally absorbing (and tiring) it is when our children are babies and yet fifteen years later it's so hard to remember much of it. Wish I could remember more. But then isn't that why we make baby scrapbook pages?


GOING TO SCHOOL WITH OUR SCRAPBOOKING

I always used to think of myself as a kind of 'freestyler' when it came to scrapbooking. I wasn't really interested in tips and techniques from other scrappers, but it was my loss. You can make stunning scrapbook layouts if you borrow ideas from really experienced scrappers.

At shows like 'Stitch and Craft' in Alexandra Palace, London (home of the world's first TV broadcasting service - ever heard those posh Brit accents speaking in black and white?!) I met some superb scrappers there who were only too glad to share their expertise. That's the benefit of a female-dominated pastime. Guys would be competing all the time. (Spear-throwers!)




MAKING BABY TALK

Something that I often find hard to resist is using journaling to give baby a voice and intellect that is beyond their years. Sometimes their expression lends itself to a caption or thought bubble. Other times, we can make a story from a small series of photos - that didn't even cross our minds when we took the pictures - as in the second layout above.


To return from Baby scrapbook layouts to the Home Page