SIMPLE SCRAPBOOK LAYOUTS
If you want simple scrapbook layouts to get you started on this great hobby, then I hope I can help. Some of my most simple scrapbook layout ideas became pages that I look at more fondly now than some of the more complex ones.


This layout is basically three matted photos, a little bit of journaling and some lettering created with a Sissix machine. It's the photos of course that have meaning for me (being my son and all that!) and maybe the simplicity of the layout helps the photos be prominent.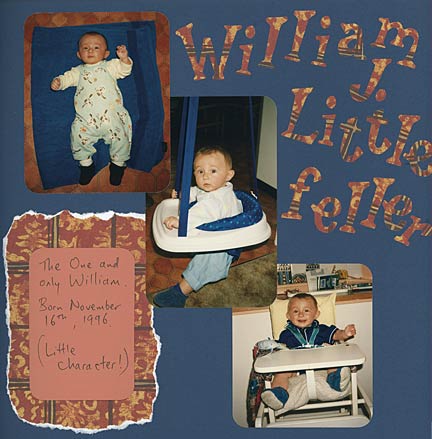 You can often bring simple scrapbook page ideas to life with the use of a page kit. It's not cheating! You get a bunch of stickers and glue-ons that all fit your photos theme, and the page can look good. Nobody says, 'whoah, that's a page kit!'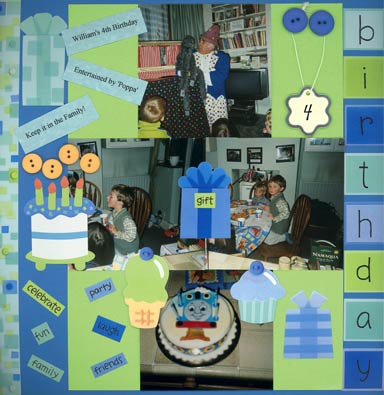 You can also create simple layouts just with cardstock and some fancy paper. This layout featuring my wife Ros and I in Venice was one of the simplest and most enjoyable pages I've made.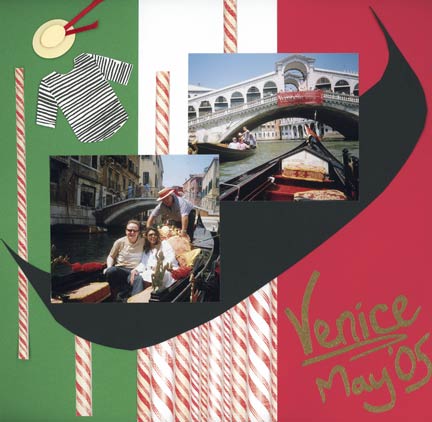 This very simple layout is quite impactful, and again a lot of embellishment might have detracted from it. If an embellishment doesn't serve the overall look, then it's probably surplus to requirements.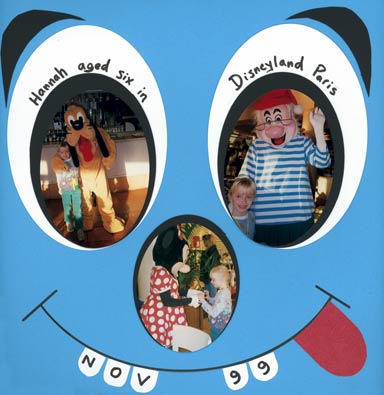 Simple layouts should give you more confidence to take risks with your pages. Best to start simple. One thing I'd really recommend as you begin making pages in earnest is to create a sketch template of your page first, to keep you on track and avoid those changes of mind that always results in a confused layout.

Here's a very basic checklist of everything you need to make simple but attractive pages:

12 x 12 paper
some photos!
cardstock (for matting photos)
acid-free scrap adhesive
a scrapbook album

with protective covers to keep it in.

That'll kick things off nicely.


To Return from Simple Scrapbook Layouts to the Home Page